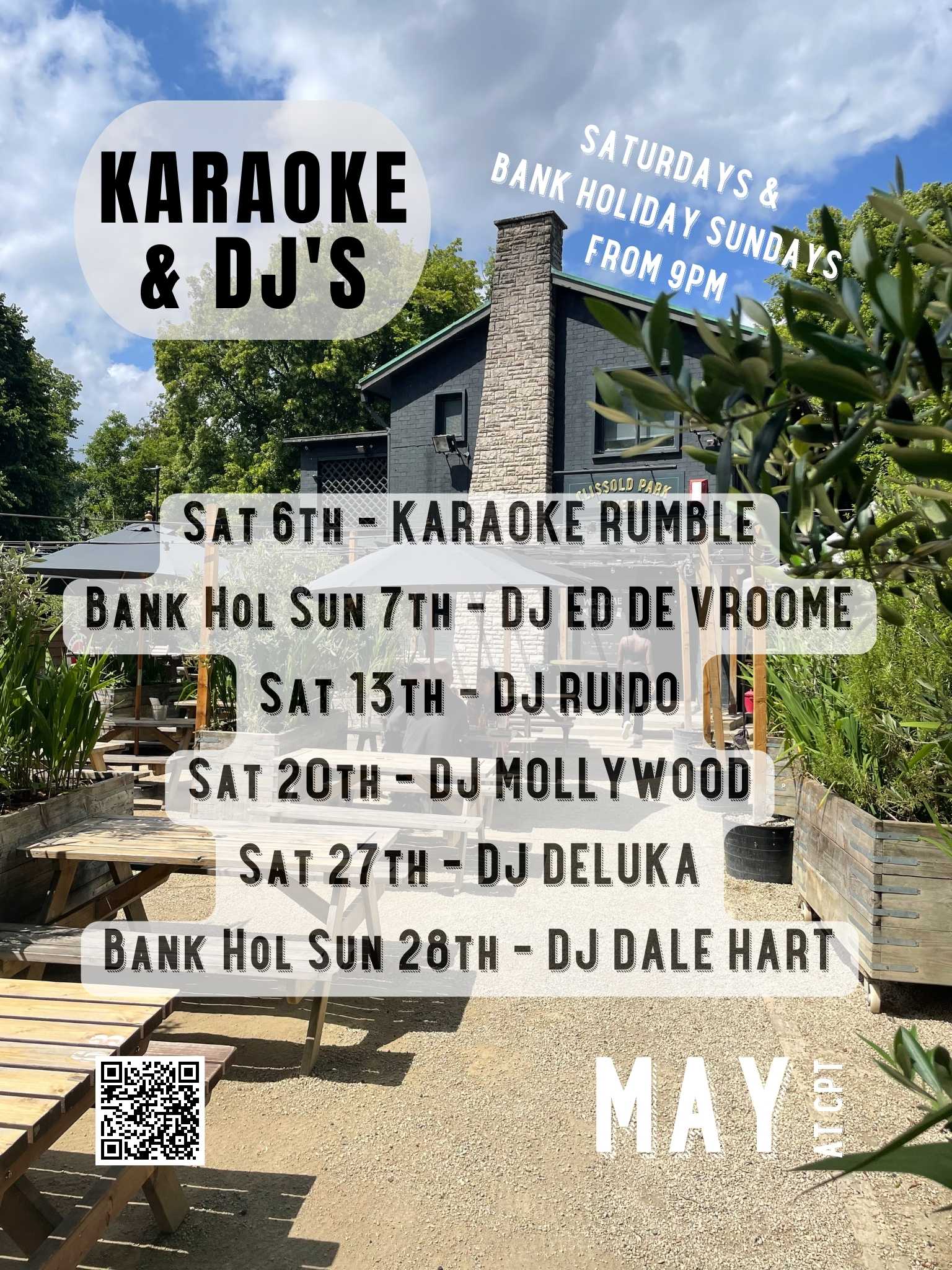 It's finally May, and we are super excited for those warmer days and those late nights with friends drinking in the CPT garden. May is also the month with three, count 'em, THREE bank holidays to fill. Stuck for ideas? Well look no further we have EVERYTHING you need and more.

Kicking off with our favourite monthly residency ever, the Karaoke Rumble gang are here on Sat 6th for cocktail fuelled singing and dancing. Do not miss this.

DJ wise we have everyones favourite disco queen DJ Mollywood (now on the 27th not the 20th as originally advertised), the funky tunes of DJ Deluka and ripping up your bank holiday sunday its DJ Ed De Vroome guaranteed to get you dancing.

Full coverage of the Kings Coronation on Saturday 6th from 11am too!

Here's your full line up for this glorious month of May, from 9pm each Sat & Bank Hol Sun.

Saturday's & Bank Holiday Sunday's DJ & Karaoke line up
SAT 6th – Karaoke Rumble
SUN 7th – DJ Ed De Vroome
SAT 13th – DJ RUIDO
SAT 20th – DJ Deluka
SAT 27th – DJ Mollywood
SUN 28th – DJ Dale Hart
Want to book a table? Head over to the Bookings page above to make your reservation.