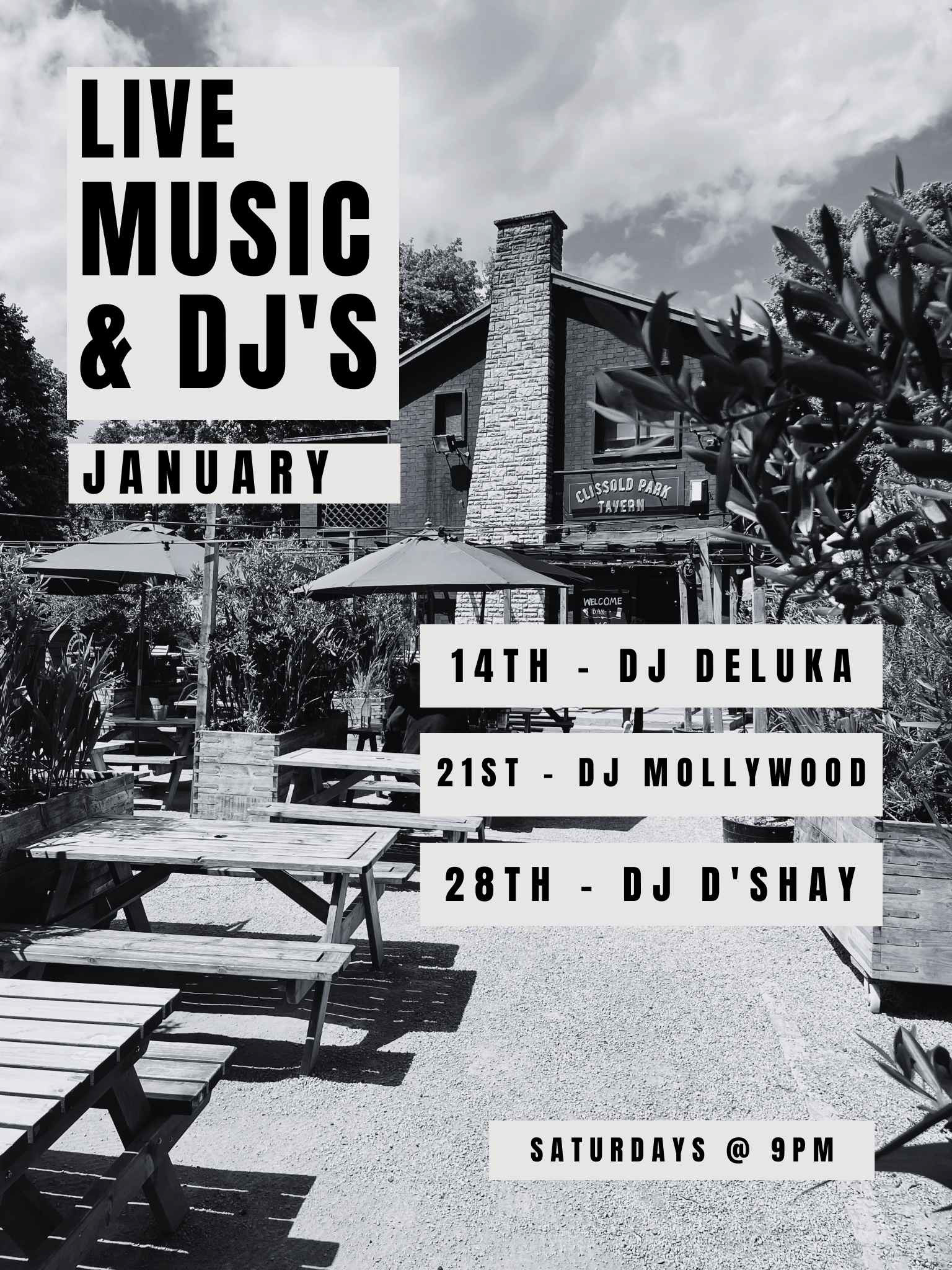 Here for you in the snow and rain this Jan!

Our fires are on full blast and the huge garden tent is keeping ALL the elements off you (not to mention its heated – yeay).

We are pleased to be welcoming back some of our favourite DJ friends this January and opening the door to a new face, let's keep it party vibes all month!

Here's your line up for this month, from 9pm each Sat.

Saturday's DJ line up
14th Jan – DJ Deluka
21st Jan – DJ Mollywood
28th Jan – DJ D'Shay

Want to book a table? Head over to the Bookings page above to make your reservation.