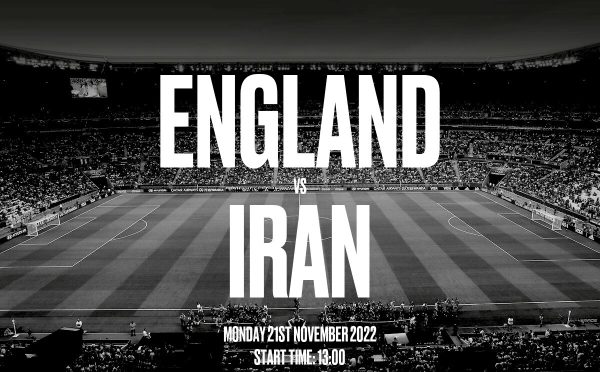 When it comes to big sporting events you know we do it best. Name a better venue to watch the mighty England team bringing it home than with us at your favourite Stokey boozer, we'll wait….
From 20th November we will be hosting the World Cup to beat all World Cups, showing every single game live. Our giant garden tent will be up covering the majority of our huge garden, heaters all round coz, you know, it's still England yeah, and most importantly, more TV screens than ever before so you won't miss any of the action.
Why not step it up this year and book one of our sports booths for you and your mates to celebrate in, with your own personal TV it's a new level of sports viewing enjoyment for 2022 that we are excited to bring to you.
No reservation? Don't panic, we ALWAYS have at least half the garden space free for walk-ins on the day itself, just get down here early ok…. don't say we didn't warn you.
You know the drill, get your table booked now. Head over to the
Bookings
page to make your reservation.
England's Group Stage Matches
Monday 21st November – England vs Iran – 1pm
Friday 25th November – England vs USA – 7pm
Tuesday 29th November – England vs Wales – 7pm
All matches can be booked
here
so get clicking to spend the game with us!
COME ON ENGLAND!!!!!
World Cup 2022 House Rules
Reservations will be held for 15min max & may then be given to walk-ins. We cannot hold tables for latecomers under any circumstances.
Your whole group needs to arrive together & you will be seated on a table to fit the amount of people with you.
Latecomers aren't guaranteed entry so srsly just arrive with your full group!
Bookings require a deposit of £10pp which will be refunded the following day via Design My Night, no shows will forefit their deposit. Your booking is not confirmed until your deposit is paid.
Sports booth reservations require a deposit of £250 which is to be spent in full on the day as a pre-paid bar tab. Any remaining money from your deposit cannot be returned to you. No shows will forefit their deposit. Your booking is not confirmed until your deposit is paid.
Cancellations require at least 72 hours notice for a refund, anything less than that will result in a forfeit of the deposit.
Any changes in number to your booking MUST be communicated at least 72 hours in advance & may require additional deposits to be paid. We cannot guarantee that we will be able to accommodate your request.
Walk-in spaces are first come first served.
Under 18s can only be on the premises until 7pm, both inside and out. Children will be expected to be well behaved and remain seated during your visit.